List of painters by alphabetical letters :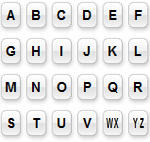 Welcome to the gallery of Octavio Ocampo (1943)

Octavio Ocampo was born in Celaya, Guanajuato, Mexico on February 28, 1943. He grew up in a family of designers, he first studied art as a boy with Professor Salvador Zuniga. Octavio Ocampo is one of Mexico's most prolific artists.Ocampo is known for several works in his sometimes wryly sardonic, sometimes evocative paintings in which detailed images are intricately woven together to create larger images - the optical illusions fading back and stepping forward as you study the pieces, notice the details, and finally recognize the large scale intention. This is what Octavio Ocampo terms his "metamorphic" style. In 1974 he graduated from the San Francisco Art Institute. He had paint "biographical portraits" for celebrities in the United States and Mexico.

---

Discover our multiple reproductions of this talented painter (list not restrictive) .

• Products in this category...
• Products in this category...
2 items for sell
NEED AN ADVICE ?

CALL US TO:

Tel: (+33) 0970 465 798

---

NEWSLETTER

---

Secure Payment